In Georgia we have facilitated the transfer of Slovenian good practices in the field of forest management
In Georgia, poorly planned and illegal logging and the resulting soil erosion in forest areas cause environmental and economic damage. The pastures are in uncontrolled shared use, which leads to surface degradation. The lack of employment opportunities and the poor productivity of agriculture are causing the emigration of young generations. Due to the low standard of living, the rural population does not have adequate equipment for cultivating agricultural land and managing forests.
On the basis of Slovenian knowledge and forestry tradition, a multi-purpose forest management plan was drawn up, and modern equipment for work in forests and pastures was purchased. Training was held on the topic of forest management planning, safe work in forests, nature conservation and value chain development. The project has a direct impact on the preservation of biodiversity, adaptation of forests to climate change and more efficient use of forests for the needs of the population and food production, which has a positive effect on reducing the emigration of young generations from the region.
More about International development cooperation.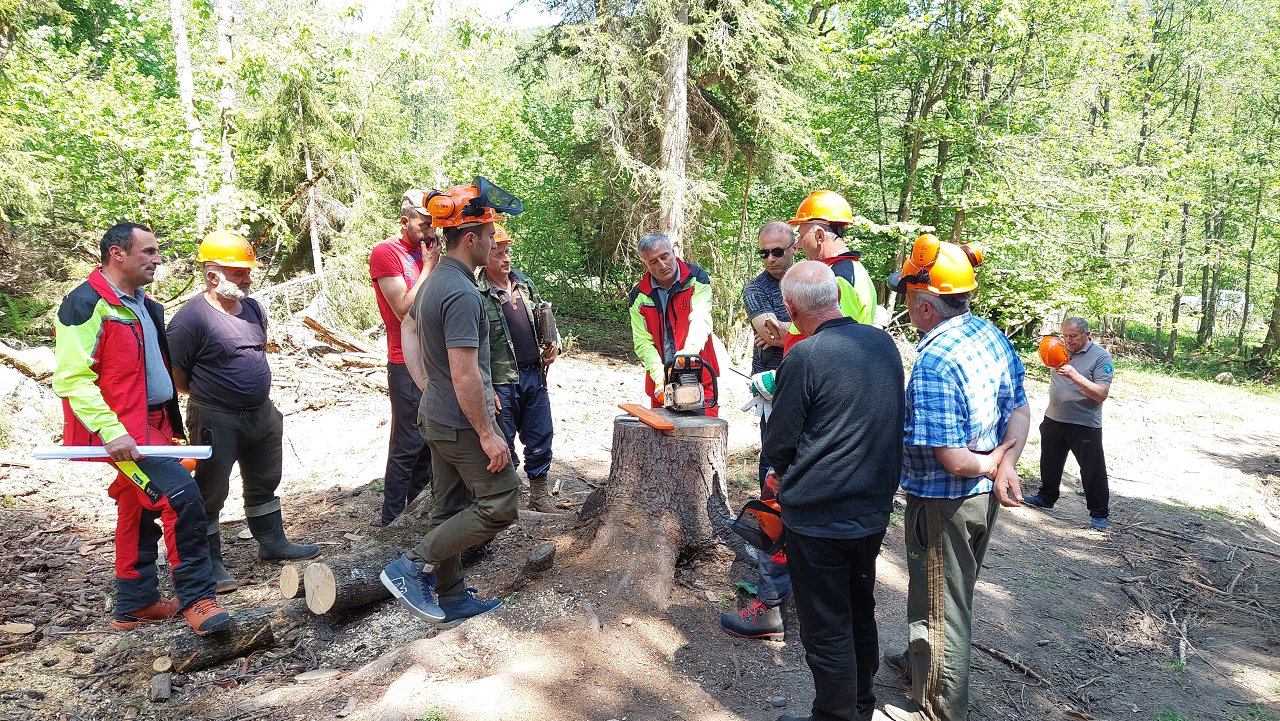 Back