In Montenegro we provided wastewater treatment for 500 inhabitants with a constructed wetland
In the town of Šavnik, Republic of Slovenia co-financed the construction of wetlands for waste water treatment. Constructed wetlands are a reliable and zero-emission, nature-based solutions for wastewater treatment. Its construction relies on local materials and resources.
Wetlands consists of two impermeable pools filled with gravel and planted with reeds. Wastewater is treated by mechanical and biological processes. The maintenance of the treatment plant involves mowing the reeds once a year and removing the sediments in the pre-settling tank once every two years, which results in minimal maintenance costs.
With the implementation of the project, we helped reduce environmental pollution and improve health safety of inhabitants. Constructed wetlands are cost effective, easy to construct and maintain. It can operate without or very little energy and can treat both wastewaters as well as sewage sludge. The river Bukovica which forms a beautiful canyon landscape is the recipient of treated wastewater. By protecting the river and its biodiversity, the tourism development potential for the municipality remains high and can provide viable job opportunities for local inhabitants.
More about International development cooperation.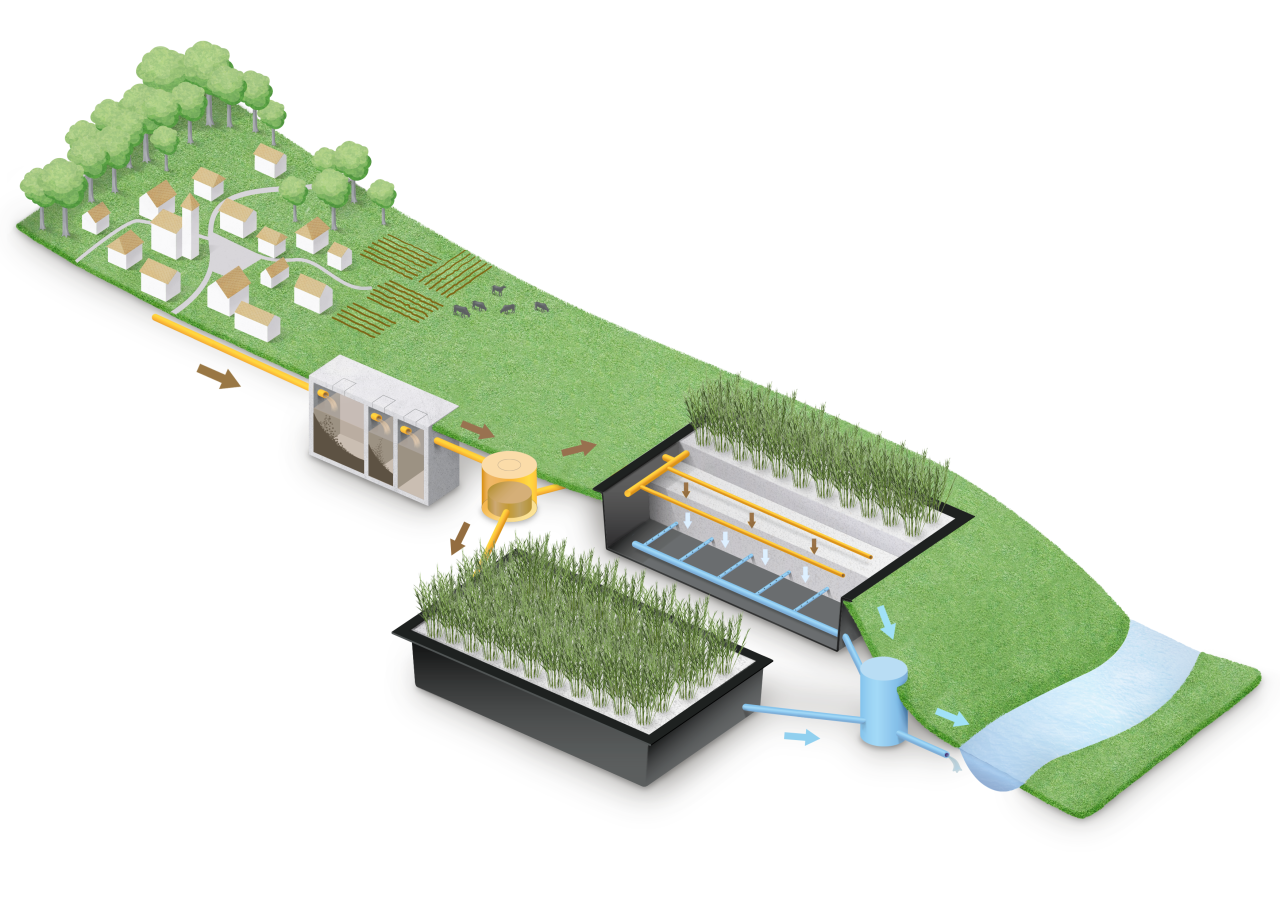 Back